I'm really proud of all the clients I've helped so far, and you can hear from some of them below or leave a review yourself.
Using our plans? We'd love your review too!
If you're using or have used one of our plans, we'd love it if you left a quick review yourself! All feedback is welcome, both positive and negative, and will be used to further refine our offerings to help yourself and all our future clients continue to reach their goals (and as always, please contact us if you have any private feedback, questions or concerns). And if you're feeling extra generous, we'd love a review on Facebook too!
Select your main event below to leave a review...
...or click here to review our Unlimited Athlete service!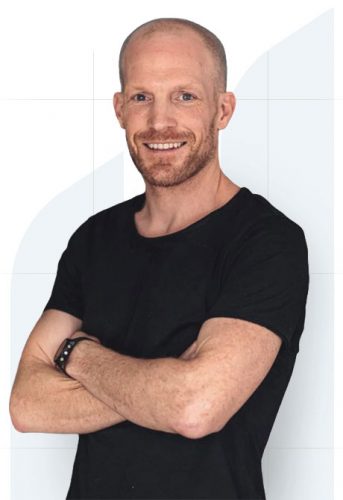 Nathalie Gardon
Off-Season, January 2023

8 Weeks Maintenance Plan I used the 8 weeks Maintenance Plan to get ready to train for Ironman Lake Placid 140.6 and I feel totally ready to start the Advanced Master 24 Weeks Plan. Due to surgery last Fall I lost a lot of fitness at the end of 2022 and I was worried the plan might not be enough to get back on track but I was wrong, and I now feel ready. - 23 Jan 2023
Greg Thornton
IRONMAN 70.3, January 2023

A great coach and training plan. The MyProCoach team and their training plans just work. If you follow the plans and trust the process you will be ready for whatever race or event you are training for. The online programs are great and the coaches are great at responding to any questions or changes that happen as a result of injury or life in general. - 21 Jan 2023
Scott C Groth
IRONMAN 70.3, January 2023

Great and thorough Half Ironman Plan I started using the Phil Mosley training plans a couple of months ago. The plan has been great and the email responses from the coaches has been very thorough with great feedback. They all seemed to really care about my specific training needs. - 20 Jan 2023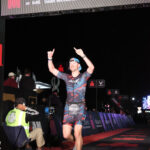 Josh Murphy
Ironman 140.6, January 2023

Perfect Plan! Fantastic training plan from MyProCoach to lead to my first full-distance Ironman finish at Arizona in 2022. I utilized the Intermediate Ironman plan which perfectly blended increasing my fitness while allowing me to still prioritize time with family and career. During the plan, I improved in all three disciplines and PR'd an Ironman 70.3 tuneup race by 11min. I will continue to use MyProCoach as I seek my second Ironman finish in 2023! Additionally, I'm an Unlimited Athlete and have loved having coach access & a premium membership with TrainingPeaks. - 18 Jan 2023
Hayley Bailey
Marathon, January 2023

I highly recommend My ProCoach Did my first full Marathon and my first 70.3 Ironman in 2022 at 53 yrs old, thanks to My ProCoach! It is such a great service - cost-effective, flexible, easy to follow, informative and most importantly its effective. - 03 Jan 2023
Ginger
Half Marathon, January 2023

I'm a believer! I am a believer in Training Peaks and MyPro Coach! I have completed a triathlon plan and a half marathon plan recently and think that I'm in the best shape of my life because of the training techniques. I will stay with MyProCoach in the years to come and look forward to making even more progress! - 22 Dec 2022
David R Shostak
Olympic Triathlon, January 2023

A Supportive and Helpful Team I don't do many reviews; however, for ProCoach, I can only say terrific words for their coaching techniques. Sallie and Phill are very supportive. If you have a question, they answer you the next day.
They have a wealth of knowledge on endurance training. The price they charge is extremely reasonable (don't raise the price 😊.) They helped me through some of my tough spots and could help you. - 20 Dec 2022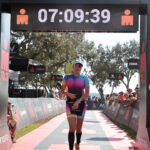 Ana Maria Pinzon Chatelain
IRONMAN 70.3, December 2022

Ironman Florida 70.3 Unlimited Athlete ***Love my Unlimited Athlete plan!***

I've trained for two years with my Unlimited plan, the best part is that I can request my program race at any moment! I did Ironman Florida 70.3 last weekend, I'm Feeling great. 6:50 on the clock is a great time for me.

I totally recommend MyProCoach! - 16 Dec 2022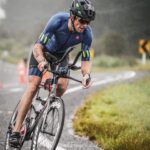 Ben
Ironman 140.6, December 2022

Awesome plan and support I used the advanced standard plan to train for the New Zealand Ironman. I enjoyed the challenge of the plan and it was great to see myself regularly improving over the months.
I had hoped to break 11 hours - I finished in 10.54 and was absolutely thrilled with my result.
The coaching support was prompt and enthusiastic and I really appreciated it.
Thanks guys! I AM AN IRONMAN! - 15 Dec 2022
Michael
Half Marathon, December 2022

PB at 45! The team at MyProCoach helped devise a half marathon plan which I actually achieved my personal best at 45 years old (the last time I got close to this time was 10 years ago!).
Kudos to the team especially Kate who always answered my questions quickly and positively.
I'll be using them again for my next target, a 70km ultra in Vietnam.
Thanks!
Michael - 14 Dec 2022
Alexis Rodriguez
IRONMAN 70.3, December 2022

70.3 Distance PR My best 70.3 distance PR with your intermediate training plan. I did 5:00:46 (so close to sub 5hr) in Clash Daytona Middle distance (BID 2035)and to be honest during the training I was not that confident that my times will be improved. I am very happy with the results and I will definitely recommend this training plan to other triathletes. - 07 Dec 2022
Marc P
IRONMAN 70.3, November 2022

No Coach? No Problem. 8-week IM 70.3 Plan was a Game changer! I recently completed my first Ironman 70.3 using nothing but the MyProCoach 8-week 70.3 plan. I decided last minute to go ahead with the race, hence the short time frame. Given I am a fairly strong runner, and fairly comfortable on the bike and swim, I followed the Advanced template.
This program was great and provided the template/foundation I needed to follow in order to structure my weeks (along with the weekly emails shared by Phil/MyProCoach). I would load the workouts in TrainingPeaks and shuffle around as necessary to fit my schedule.
I would highly recommend this program to anyone looking... >> read moreI recently completed my first Ironman 70.3 using nothing but the MyProCoach 8-week 70.3 plan. I decided last minute to go ahead with the race, hence the short time frame. Given I am a fairly strong runner, and fairly comfortable on the bike and swim, I followed the Advanced template.
This program was great and provided the template/foundation I needed to follow in order to structure my weeks (along with the weekly emails shared by Phil/MyProCoach). I would load the workouts in TrainingPeaks and shuffle around as necessary to fit my schedule.
I would highly recommend this program to anyone looking for some assistance in their IM prep. This was a game changer for me, and it made my life very easy considering I did not have a coach.
Super grateful to Phil for putting this content out for free. << read less - 30 Nov 2022
Megan McKay
IRONMAN 70.3, November 2022

First 70.3 Fantastic plan, manageable to follow especially as I have two young kids. I like how the weekday sessions are not too long as well.
For a beginner course, it was a good length and build. - 21 Nov 2022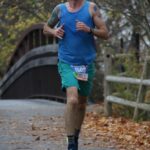 Robert McCarty
Half Marathon, November 2022

Love my Unlimited Athlete plan I started a year ago with a half-marathon plan and it went really well, so I became an Unlimited Athlete. I have followed the 70.3 Tri plan, strength and conditioning plans, and Olympic Tri plans have all been top-notch. Coach Kelly has been an incredible support all along the way! Just raced in another half marathon and got a PB by over two minutes, feeling great the whole way 🙂 I cannot say enough good things about MyProCoach! - 14 Nov 2022
joe
10km Plan, November 2022

10km Plan 10k advance plan. Much too easy, too many low quality workouts. Most workouts are just plain aerobic runs. - 14 Nov 2022
Sabina Stahl
Marathon, November 2022

Great Program I'm excited to report, I completed my marathon. The plan was complete and worked me through areas of training that I truly didn't know how to do. It really is helpful to get tips and direction from people who know what it actually takes to be prepared for long-distance running. - 11 Nov 2022
Fabio
Marathon, November 2022

One more Marathon! Thank you MPC! I made it once again… I followed the intermediate training plan for Masters and finished my 3rd marathon in 1y and a half… I'm now ready to start the next training and try to breach my PB! - 03 Nov 2022
Juan C. Stoll
Ironman 140.6, November 2022

Best plan for first 140.6 IM While I had been training consistently during the last two years, I was not confident enough to do my first IM140.6
I chose MyProCoach intermediate plan for masters; as it offered one recovery week after every two weeks and the training load let me balance my life.
The plan took me to the start line feeling fresh and prepared. Besides, the articles that were provided along with the plan let me build a race strategy.
During the race, I felt always in control, giving the best within my possibilities and without pushing beyond my limits. Great advice.
I also want to thank... >> read moreWhile I had been training consistently during the last two years, I was not confident enough to do my first IM140.6
I chose MyProCoach intermediate plan for masters; as it offered one recovery week after every two weeks and the training load let me balance my life.
The plan took me to the start line feeling fresh and prepared. Besides, the articles that were provided along with the plan let me build a race strategy.
During the race, I felt always in control, giving the best within my possibilities and without pushing beyond my limits. Great advice.
I also want to thank coach Kate for her important tips
Highly recommended plan!! << read less - 02 Nov 2022
Andrew
Ironman 140.6, November 2022

37 degrees, follow Phil's plan please. I used one of Phil's advanced ironman training plans for my first 140.6 race in Vitoria Gasteiz this July. The plan was easy to follow and I had no injury issues executing the plan whilst sticking to the prescribed workouts religiously! The level of support this plan is second to none and perfect for folks who work the regular 9-5 Monday to Friday Job. I finished the race strong in the top half of my age group on what was a brutally hot day in the Basque country. When I was starting out, I was sceptical of the plan's low... >> read moreI used one of Phil's advanced ironman training plans for my first 140.6 race in Vitoria Gasteiz this July. The plan was easy to follow and I had no injury issues executing the plan whilst sticking to the prescribed workouts religiously! The level of support this plan is second to none and perfect for folks who work the regular 9-5 Monday to Friday Job. I finished the race strong in the top half of my age group on what was a brutally hot day in the Basque country. When I was starting out, I was sceptical of the plan's low run mileage (I come from a running background) however come race day, looking at the 37 C* pharmacy thermometer on my 3rd loop of 4 all doubts were subdued. I finished the race strong in pretty brutal heat which I give all credit to Phil's plan and tips in the build-up to race day. << read less - 02 Nov 2022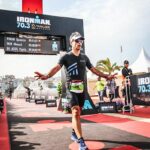 Paulo de Assis
Ironman 140.6, November 2022

Great plans: no injuries and continuous progress over four years of using them I've been training with MPC plans for 4 years now. They brought me from half-marathons to Sprint triathlons, to mid-distance and full-distance Ironman. I have had no injuries for the last 2 years, and I just completed my 9th IM 70.3, qualifying for the World Championship 2023. I actually never thought this would be possible. Thus, all the plans I used (IM 70.3 Intermediate and Advanced, IM Advanced) have been EXTRAORDINARY. I can only highly recommend them to anyone who takes triathlon training seriously. Additionally, the email support I got from coach Jess Morris was always excellent and really helpful.... >> read moreI've been training with MPC plans for 4 years now. They brought me from half-marathons to Sprint triathlons, to mid-distance and full-distance Ironman. I have had no injuries for the last 2 years, and I just completed my 9th IM 70.3, qualifying for the World Championship 2023. I actually never thought this would be possible. Thus, all the plans I used (IM 70.3 Intermediate and Advanced, IM Advanced) have been EXTRAORDINARY. I can only highly recommend them to anyone who takes triathlon training seriously. Additionally, the email support I got from coach Jess Morris was always excellent and really helpful. Thank you! << read less - 01 Nov 2022
A Growing Community Of Athletes
SOME OF MY ACHIEVEMENTS TO DATE
*on average athletes use their plan twice (our plans can be activated multiple times for free)