I'm really proud of all the clients I've helped so far, and you can hear from some of them below or leave a review yourself.
Using our plans? We'd love your review too!
If you're using or have used one of our plans, we'd love it if you left a quick review yourself! All feedback is welcome, both positive and negative, and will be used to further refine our offerings to help yourself and all our future clients continue to reach their goals (and as always, please contact us if you have any private feedback, questions or concerns). And if you're feeling extra generous, we'd love a review on Facebook too!
Select your main event below to leave a review...
...or click here to review our Unlimited Athlete service!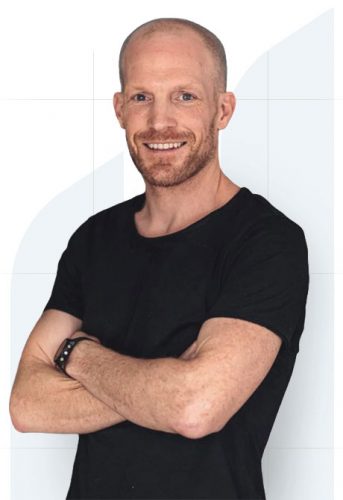 Miguel
Marathon, December 2023

Running following a Dream
10 years ago I started running, first 10, then why not a half marathon and finally a full marathon.
I downloaded a plan I found on the web with the objective to complete the distance and I could make it. A few years later I repeated the procedure but I wanted more. After a detailed search, I found MyProCoach team and since then my improvement has been incredible.
Yesterday I ran my 5th marathon, without you it wouldn't have been possible. I have never felt so strong but at the same time without feeling tired and without any injuries.
On top of having...
>> read more
- 04 Dec 2023
Mitchell Brockmann
IRONMAN 140.6, December 2023

First Triathlon: Amazing Experience with My ProCoach
IRONMAN AZ was my first triathlon & I signed up for it in late August (the race was mid-Nov)…needless to say, I was completely clueless and under a tight timeline to figure things out. I was looking for a plan that was as mindless and streamlined as possible at a good price point. This plan was an unbelievable bang for the buck. I received a fully baked training plan that would upload directly & seamlessly to my Garmin watch (for running + swimming), Bike Computer (outdoor biking), and Zwift (indoor biking). The support was incredible too…always receiving thoughtful replies within...
>> read more
- 01 Dec 2023
Erdin Hastor
IRONMAN 70.3, November 2023

Smashed my 70.3 - 2 years in a row improved result by 16Mins
Since I discovered your free plans and coaching last year I smashed my 70.3 in Italy improving my result by 7mins to 4:33; this year I followed the 2month free plan through and in Turkey, I came down another 8 mins to 4:25. Aside from my very busy schedule, I believe in guidance and the set up of the plans that made me a better triathlete. I can only assume that with direct guidance I could have done even better. Thanks
- 27 Nov 2023
Zoo
IRONMAN 70.3, November 2023

Amzing Training Plan
Amazing Training Plan and the progress I made with the program is amazing in all 3 disciplines (Cycling, Running and Swimming).
- 27 Nov 2023
Nicholas Davies
IRONMAN 70.3, November 2023

Brilliant Intermediate program
What a brilliant training plan, I used the 12 week training plan to do my first Ironman 70.3. Tough course but I felt more than prepared. The Saturday long sessions made me feel confident at the start of the run because I had done it before in training.
- 22 Nov 2023
Ralph Gotsell
IRONMAN 70.3, November 2023

Top class coaching!
I started this program after being out of triathlon for about 6 years. Phil's program was not only easy to manage, but also integrated with all devices! this made it really easy to manage. Sallie my appointed coach was really helpful with her advice and expertise. I work abroad in East Africa and the training environment was difficult. I will absolutely use this program again to meet my goals! Thanks for evening guys!
- 21 Nov 2023
Steven Webster
Olympic Triathlon, November 2023

Zero to (almost) Hero - Worth every cent!
The program by Phil at MyProCoach was super easy to follow, had heaps of tips along the way and ended with some awesome results. I took 6 min off my 1.5km swim time, 16min off the 40km bike time and for the run, well I couldn't even run 5km at the start so to run a 50min 10km in the triathlon was awesome! I highly recommend Phil for anyone like me who is starting from basically zero fitness levels.
- 20 Nov 2023
Martin Mulhall
IRONMAN 70.3, November 2023

First ironman
Enjoyed having the training plan allowing me to keep a routine of training and not worry about what session needed to be done, just had to go and do it, found it a very enjoyable process and for myself a great way into a completely new sport
- 17 Nov 2023
Greg Thornton
IRONMAN 70.3, November 2023

70.3 Race plan executed
On Sunday I raced Melbourne 70.3 after completing the 70.3 intermediate training plan and it worked a treat. Doing the long brick sessions really paid off.

Due to strong winds, the swim was shortened to 1k. There were very strong swells and the waves just kept on hitting you. It was a real challenge. Quite a few swimmers asked to be pulled out of the water. It was hard to get into any rhythm with your stroke as you would constantly find yourself swimming into waves. It was a course for the strong swimmers.

On the bike, I just kept a steady...
>> read more
- 14 Nov 2023
Annabelle Hackett
IRONMAN 70.3, November 2023

Great plans
I achieved my 1st Half ironman in Youghal, Ireland with MPC and a marathon PB shaving 32 mins off my previous personal best 🙂
What I love: Data via Training Peaks, the running structure having the intervals that really pushed me to go beyond my comfort zone.

What I didn't like:
Never followed the swim training, it would be easier to follow if it was in meters instead of yards. (we have a 20m pool here)

Thanks for the great feedback Annabelle, for future reference you can change the pools settings from yards to meters in the TrainingPeaks settings.
- 03 Nov 2023
Rocio
IRONMAN 70.3, November 2023

Highly recommended!
I used the 70.3 advanced plan and it was excellent. My coach Jess also was super helpful and always responded to my questions super quickly. I am beyond grateful for this program and for MPC because although I have been an athlete my entire life, I actually did not believe I could do an Ironman 70.3 and I did!! Not only that, I was very prepared and had a blast doing it. Thank you!
- 03 Nov 2023
Dallas Black
IRONMAN 70.3, November 2023

Very Insightful
I used the 24-week intermediate 70.3 IronMan Plan. This plan did a phenomenal job of facilitating my needs and giving me structure. It was just what I needed as someone who was a novice to the endurance world.
- 31 Oct 2023
Alan
Half Marathon, October 2023

Very Pleased with my Second MyProCoach Training Plan
I had a great experience with MyProCoach's Olympic Distance Triathlon, which made it an easy decision to purchase the Half Marathon training program. I wanted to keep swimming two days a week because I'm not a strong swimmer. I felt that if I didn't I would backslide too much in the water. The Half Marathon plan has two days of recovery, so I swam one day and substituted the shortest endurance run of the week for the second swim. The plan seems to have worked well with swimming. I only asked one question by email, but I quickly received a...
>> read more
- 28 Oct 2023
Ellen
IRONMAN 140.6, October 2023

Never more fit, confident or prepared with any other tool
12 years into triathlon I finally tackled a full IM (2021). Before and since, I have used other plans and platforms, but have never felt more fit, more confident, and more prepared than I felt with the MyProCoach plan and Coach Phil's team. I'm excited to give the Advanced 70.3 plan a try this year and am thrilled to know that if I do the work, I will see the results - they really know their stuff.
- 25 Oct 2023
Robert Bailey
IRONMAN 140.6, October 2023

10 year gap, 56 years old, My Pro Coach got me there. I am an 'IRONMAN' and you could be too!!
Team My Pro Coach. I used the Intermediate Masters Ironman Training Program for 10 months. Goal to finish 140.6 before all cut-off times and become part of the #IRONMAN family. I had done Triathlons before and completed each distance up to the 70.3 with the intention of completing the set with 140.6 after that. Unfortunately, I had to have a hip resurfacing and put me on hold for a while. That while ended up as 10 years 2013 to 2023. The goal of completing all distances would not leave me and was a nagging thought in my head that kept...
>> read more
- 25 Oct 2023
Greg Clarke
IRONMAN 140.6, October 2023

Personal Best on IM 140.6 by over 3 hours.
I have been using MyProCoach for over 3 years now and used Phil's advanced 140.6 for Masters and just completed Ironman California. I crushed my previous time by over 3 hours. A lot of that had to do with the fact that I reached out to Faye asking for advice on run performance and she told me it had a lot to do with nutrition. I really focused on this in training and stuck the the race plan and nutrition plan religiously and felt stronger than I ever have at the end of the race. I have a high-pressure job...
>> read more
- 24 Oct 2023
Koen Geerinck
Ironman 140.6, October 2023

Never change a winning team!
I have evolved enormously in triathlon in a relatively short period of time. My Unlimited Athlete account has become unthinkable in my way of life. In 16 months I have successfully completed 1 half and 3 full distance Ironman races, thanks to the perfect preparation based on the MyProCoach training plans. My results in 2022 have even earned me an AWA status, which I can benefit from this year. My results from the full-distance races in Lanzarote (May 20) and Barcelona (October 1, see photo) this year have once again given me the prospect of an AWA status for 2024!...
>> read more
- 24 Oct 2023
Jessica Kelly
IRONMAN 140.6, October 2023

Great Plans!
Just finished my second Ironman California with a MyProCoach plan. I loved the training - straightforward and easy to follow. Coaches are super responsive and helpful! Once again IM California had, umm, weather challenges (oh the rain!), but I persevered and made it to the finish! Thanks, MyProCoach!
- 24 Oct 2023
Orla Mc Andrew
IRONMAN 70.3, October 2023

70.3 Ironman plan
I have completed a masters 12-week plan with the help of coach Kate and am delighted with it. I have just finished racing 70.3 Ironman Cascais in Portugal with a group of friends, and was surprised that I came second in my age group and qualified for the world championships, so huge thanks to the MyProCoach team!
- 23 Oct 2023
Jason Bruce
Olympic Triathlon, October 2023

Noosa Tri
Awesome. Exceeded my expectations and my training times have significantly decreased
- 23 Oct 2023
A Growing Community Of Athletes
SOME OF MY ACHIEVEMENTS TO DATE
*on average athletes use their plan twice (our plans can be activated multiple times for free)