Become part of our global community
Discuss your training in our private Facebook Group, earn valuable points for our IRONMAN Tri-Club, race in quality MyProCoach Team Kit, and more
Join the discussion on Facebook
Our private Team MyProCoach Facebook Group is the best place for all our athletes worldwide to come together and connect with one another. There's currently around 10 posts per week from athletes on all sorts of topics, from asking for opinions on training aids, which event to sign up for next, or simply sharing an exciting race story – so we'd love to have you join the discussion too!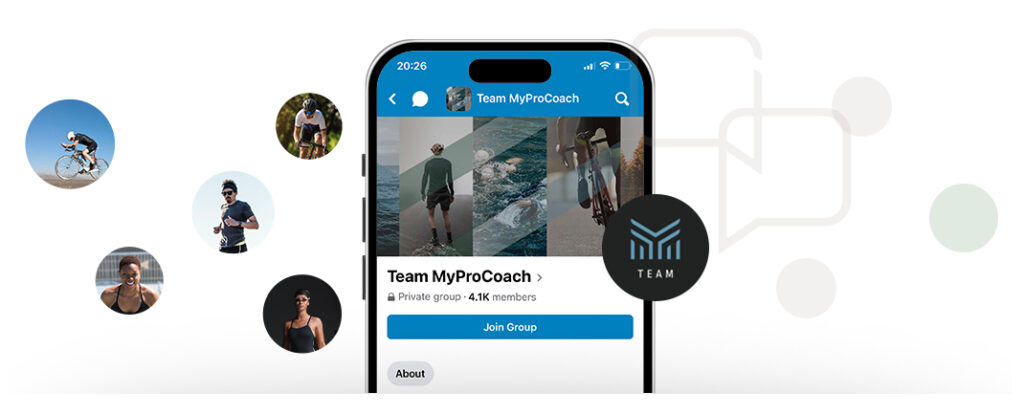 Connect with athletes all around the world.

Discuss and help each other with your training.

Share your upcoming races and race results!
(Open to anyone who has paid for or subscribed to our plans.)
Join MyProCoach, one of the world's largest and most successful IRONMAN TriClubs!
By participating in IRONMAN events, your points will contribute to our team's global ranking. Our team regularly earns trophies and members can qualify for benefits like free race entries. Plus, we showcase our athletes on our socials and foster community through our Facebook group.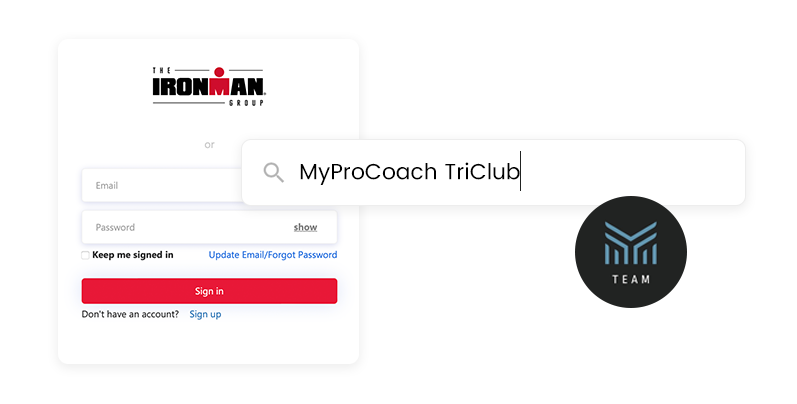 Anyone subscribed to Unlimited Athlete or following our TrainingPeaks plans can join. To join, login to your IRONMAN account and select "MyProCoach" from the Clubs section. Become a part of our winning team today!
Race in MyProCoach Team Kit

Represent Team MyProCoach with a slick, high-quality tri-suit
produced by Jakroo in the US! Each item is individually made to order
and is dispatched worldwide within 2 weeks (plus 3-days shipping).
We chose to work with Jakroo because their tri-suits get 5- star reviews
and they manufacture and ship faster than anyone else.
Other gear available too! We also have a full range of MyProCoach
cycling, running and leisure-wear, so that you can feel part of our
team, come race day.
Front zipper for maximum airflow and ease of getting the suit off and on
DWR treatment reduces drying time and mitigates fabric sag
Bicep length sleeves are laser cut to improve aerodynamics and ensure less bulk under a wetsuit
Long back panel accommodates an aggressive position on the bike
Strategic flatlock and zigzag stitching for comfort and chafe reduction
2-sided entry rear pocket for fast access to nutrition
Guaranteed Size Recommendation
Use this form PRIOR TO YOUR ORDER and Jakroo will email you a size-recommendation within one business day. 'Guaranteed' means if your tri-suit doesn't fit, you can send it back and they'll make you a new one at no charge. This is a good idea, as usually there are no returns on custom tri-suits (unless there's a fault).
Sign up for Phil's email newsletter!
Get expert training advice, the latest news and occasional discounts. You can unsubscribe at any time.