4.9

Stars from

748

reviews
Time Trial Training Plans (Zwift Compatible)
Choose from 9 flexible plans from 6-10 weeks long in beginner, intermediate, advanced and off-season versions!
Compatible with over 100 apps & devices, including:
Compatible with over 100
apps & devices, including: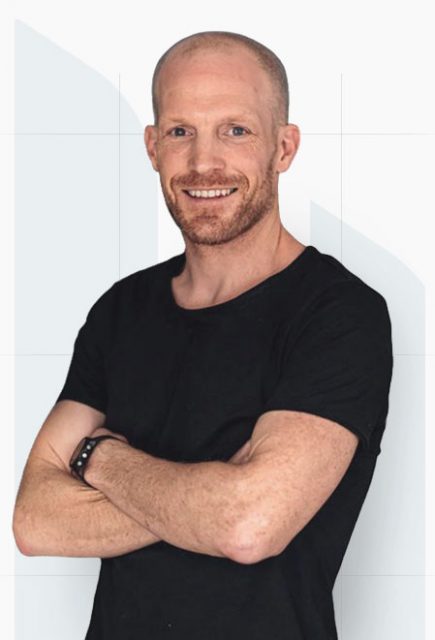 Head Coach & Founder: Phil Mosley
Why Use Our Training Plans?
JOIN OVER 40,000 SUCCESSFUL ATHLETES

Flexible, structured training for any level
Research-backed plans for any experience-level that fit around your lifestyle. From leading endurance coach Phil Mosley.

The world's best training app
We use TrainingPeaks for personalised training zones, trackable progress and so much more - on any major training device.

Certified coach support (rated 4.9/5)
On top of full help-centre & FAQ support (with videos), our coaches will quickly reply to any questions you have about your plan via email!
Time Trial Cycling Plans
with Coach Support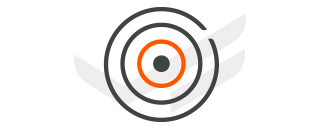 1. Choose from 9 plans from 6-10 weeks long
With beginner, intermediate, advanced, masters (40+) and off-season plans – we'll have the perfect one for you.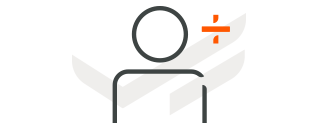 2. Activate your free TrainingPeaks™️ account
A flexible calendar, targeted training zones, trackable progress and so much more – on any device.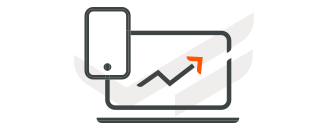 3. Get your online plan and start ticking off sessions!
Keep motivated with any of your training questions answered quickly by our team of certified coaches!
4.9

Stars from

748

reviews
Phil is a recognised expert with over 20 years of experience, having featured on many endurance sports publications. He founded MyProCoach in 2010 to to offer the world's most comprehensive range of online training plans, all designed to help you enjoy the same success that himself and his athletes have, while still making sure you have quality time for your family, friends and career.
Time Trial Training Plans (Zwift Compatible)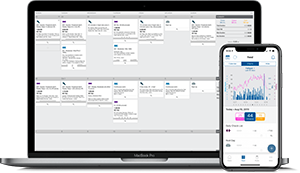 We use TrainingPeaks to deliver your plan – the world's most popular endurance coaching platform. Free to use, TrainingPeaks is an online calendar that lets you record, track and analyze your training sessions. 
It has a host of great features allowing you to get as in-depth as you like, including the ability to export your workouts to your training devices (Garmin, TrainerRoad etc) and follow them in real time. 
TrainingPeaks enables us to set you in-depth training plans in a way that other formats cannot. Phil Mosley is a Certified Coach and one of the best-selling coaches on the platform.
Whenever you need help with your training plan, we aim to respond to your emails within 24-hours. Our Certified coaching team are on hand to answer any questions during the first use of your plan, plus a bonus three months after its completion.
During checkout, please also share your email so I can send you a series of 5 helpful emails to get you started.
As you can understand, some limits apply (for example, we can't analyse your data or edit your training plan) but for anything else relevant to your training, we would love to help. You also have full access to our online help centre, with videos and articles to help you train effectively.
We have a huge range of plans that enables you to select one that best meets your goals, schedule and ability. If you're not sure where to start, read on below for a quick overview.
What type?
Our Standard and Masters plans are designed to get you ready for your target event, while our Off-Season plans are designed to allow you to recover from a tough season whilst maintaining your well-earned fitness. Generally, Masters plans are designed for athletes over 40 years old, although plenty of younger athletes love them too. The workouts are just as tough as with our standard training plans, but with more scheduled recovery days. Some find it easy to carry on with a normal training load, while others need to change their approach to training.
What length?
For the best outcome, count back from your "A" target race date and simply choose a plan to fill that gap (you can still work in other, smaller races during your plan). Note that longer plans start easier and progress more gradually than shorter plans. The body responds best to constant, gradual progression with regular recovery periods, and that's exactly what our plans are designed to give you!
What level?
Choosing the correct level will help you get the most out of your plan. Generally, if you've never done this event before or currently train up to a few times per week, you might consider a Beginner plan. Alternatively, if you've done this event many times before or currently train 5+ times a week, you might consider an Advanced plan.
But don't worry too much – we also let you swap the level for free within 14 days of purchase, if you find it too easy/hard!
Visit the MyProCoach Help Center for further guidance and to contact our Certified coaching team.
Certainly! Our training plans allow you to easily swap a few days around each week to suit your availability. Or you can swap out a session, to attend a similar group workout instead. That's fine. If you opt for TrainingPeaks Premium (from $9.92 per month) you can even drag & drop your workouts onto different days. We give a few recommendations on how to best do this in our help centre.
And you can also train for multiple events! Our training plans guide you up to your target "A" race, but it's also good to include some "B or C" races along the way. Our help centre goes through the exact steps you should take to enable you to get full benefit, without detracting from your key focus
Perfect in your first season
per week, across 4-6 workouts
Switch plan level, free within 14 days
For seasoned Time Trial Cyclists
per week, across 5-7 workouts
Switch plan level, free within 14 days
per week, across 6-8 workouts
Switch plan level, free within 14 days
OFF-SEASON MAINTENANCE (4-12 WKS)
Our Cycling off-season plans are designed to maintain your well-earned fitness whilst recovering from a tough season.
4.9

Stars from

748

reviews
Join Over 40,000 Successful Athletes
A Growing Community Of Athletes
SOME OF MY ACHIEVEMENTS TO DATE
*on average athletes use their plan twice (our plans can be activated multiple times for free)
4.9

Stars from

748

reviews
Kickstart Your Training Today!
Choose your premium training plan, download the TrainingPeaks app and start ticking off sessions!